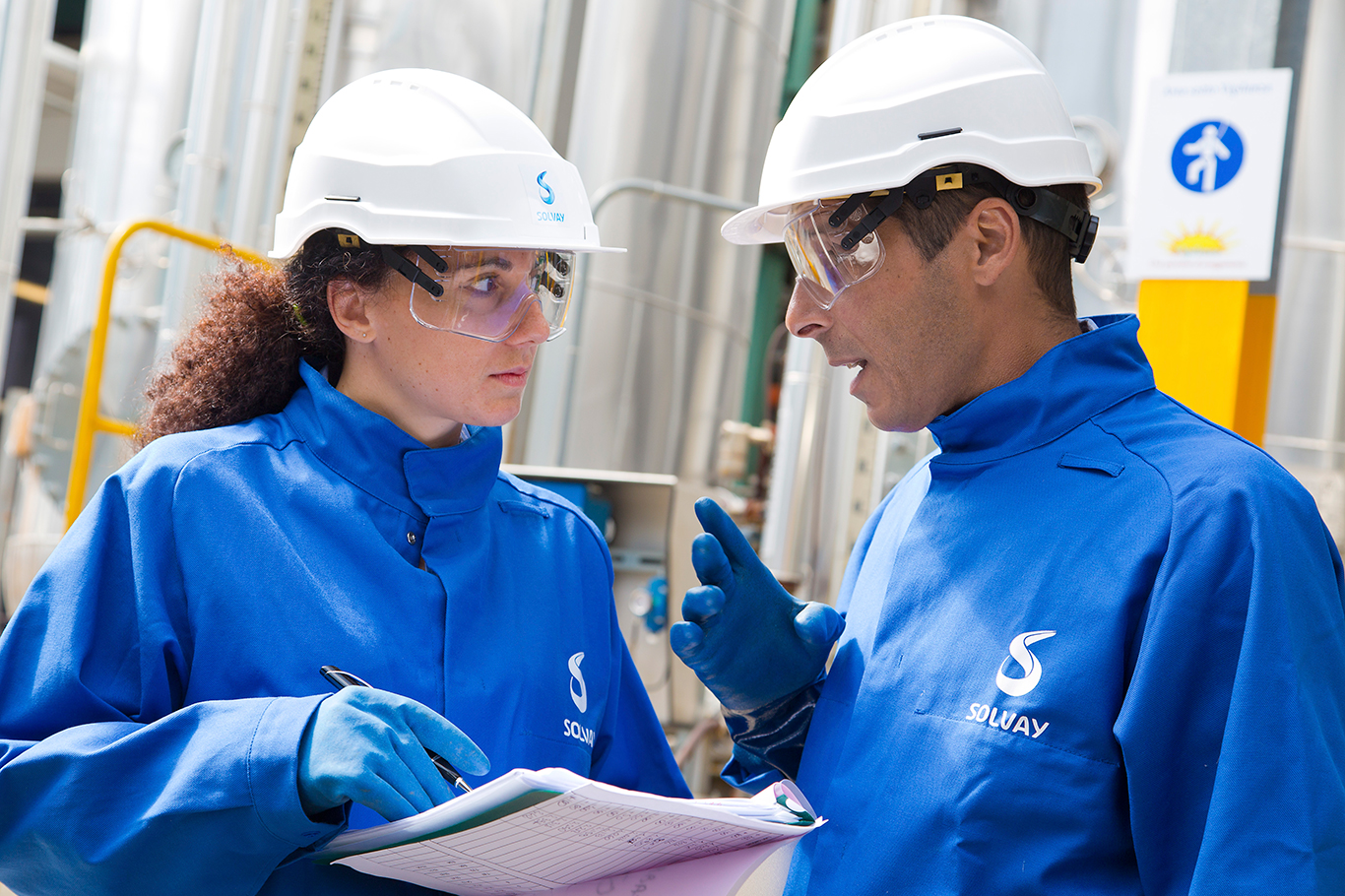 Worldwide CSR agreement with IndustriALL Global Union
Solvay has entered into a lasting corporate social responsibility (CSR) framework agreement with IndustriALL Global Union, which was recently renewed until 2022.  
With this agreement, Solvay commits to respect international social standards as defined by the International Labor Organization and to comply with the principles of the United Nations Global Compact in all of its operations worldwide, also in countries which have not yet ratified these conventions. It also includes Solvay's commitment to the OECD's guidelines for multinational enterprises. Solvay expects its suppliers and sub-contractors to respect these fundamental principles. 
The agreement furthermore reinforces Solvay's existing commitments in terms of health & safety at work, anti-discrimination, diversity as well as environmental protection. It has been recently updated to add new social projects, such as the protection of mental safety at work and societal actions. 
Every year, IndustriALL representatives meet Solvay employees to check on compliance in the field, with two joint assessment missions at sites chosen with IndustriALL. The first mission measures the results of the Group's safety policy. The second examines the application of the different features of the agreement:    
Respect of international social standards

Risk management

Compensation

Outsourcing

Respect of environment

Implementation of Solvay Way

With this agreement Solvay advocate an open, challenging and constructive dialogue with our employees and their representatives. This dialogue is part of Solvay sustainability commitments and a contributor to the Group's overall performance. 
Solvay Global Forum of eight Solvay union representatives from major countries is in charge of monitoring the fulfillment of the agreement. This Global Forum is an important platform for dialogue between union and employee representatives. 
IndustriALL Global Union
IndustriALL Global Union represents 50 million workers in 140 countries in the mining, energy and manufacturing sectors.
Global Framework Agreement IndustriALL/Solvay