Developing sustainable energy solutions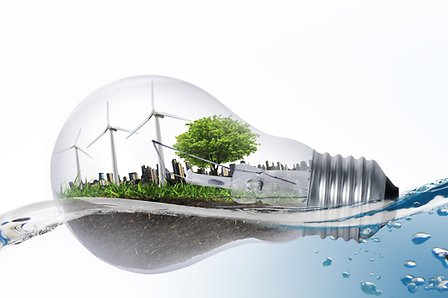 The economical production of low-carbon and no-carbon energy is one of the most urgent challenges facing the planet, and one that is at the very forefront of Solvay's preoccupations. Our aim is to help leading players in the energy sector provide efficient energy solutions that meet the world's ever-growing needs for electricity while ensuring that every effort goes into winning the battle against climate change.
Our portfolios of products and solutions focus on key renewable energy markets, most notably the wind, solar, biomass and co-generation sectors. We are also deeply involved in developing energy storage, especially lithium-ion batteries technologies to improve the performance in e-mobility and stationary applications.
Energy management and efficiency is another field in which we intervene. We implement services and Energy Performance Contracts based on an energy efficiency program, Solwatt®, that we first developed on our own industrial sites to lower their energy costs and reduce their environmental footprint.
LiTFSI for batteries in electrical vehicles