Solvay celebrates Solar Impulse Foundation 1000+ solution milestone
Raising the bar for our environment and economy together with the Solar Impulse Foundation
Solvay, a proud partner of the World Alliance for Efficient Solutions founded by the Solar Impulse Foundation (SIF), celebrates their significant milestone announced today that they have "officially passed the mark of 1000+ identified solutions to protect the environment in a financially profitable way." The SIF expresses its commitment to "go even further."
Led by pioneer Bertrand Piccard, the SIF has been Solvay's partner since 2017. The strong partnership has enabled Solvay to work together with the SIF in developing sustainable solutions to fight climate change. The SIF's objective was to identify, select and label "1,000 solutions to change the world," helping to fight climate change and improve the quality of life on earth. Today's announcement celebrates a significant milestone achieved by the SIF, raising the bar for our environment and economy. 
Solvay's 12 labeled efficient solutions, in line with its Solvay One Planet goals, provide sustainable solutions for batteries, exhaust gas treatments, semiconductor applications, thermoset composites developed for high volume automotive applications, rare-earth-based formulations, biostimulants for farming, wastewater adsorbents, amongst others, benefiting various industries such as water, energy, and agriculture.
"Our partnership with the World Alliance for Efficient Solutions is well aligned with our Solvay One Planet sustainability ambition, and more importantly our Purpose," explained Richard Thommeret, Solvay's R&I communications and philanthropy director in charge of the partnership. "Providing sustainable solutions for the alliance gave the motivation and the sense of purpose to our people challenging us to make an impact on the world of tomorrow. Being a part of the alliance, we reinforce our commitment, aligned with our core values - creating a shared sustainable value for all. We challenged the impossible, and we made it possible.,"
"Solvay shows that solutions that improve the quality of life on earth, and make our planet a better place for humans, already exist," said Bertrand Piccard.
The Foundation has announced their commitment to go a step further providing a guide "that allows individuals, businesses, and governments to find and implement concrete solutions at scale."
https://www.youtube.com/watch?v=ZYA___kb1mE

Labeled by Solar Impulse Foundation
12 profitable solutions
Together we develop sustainable solutions to fight climate change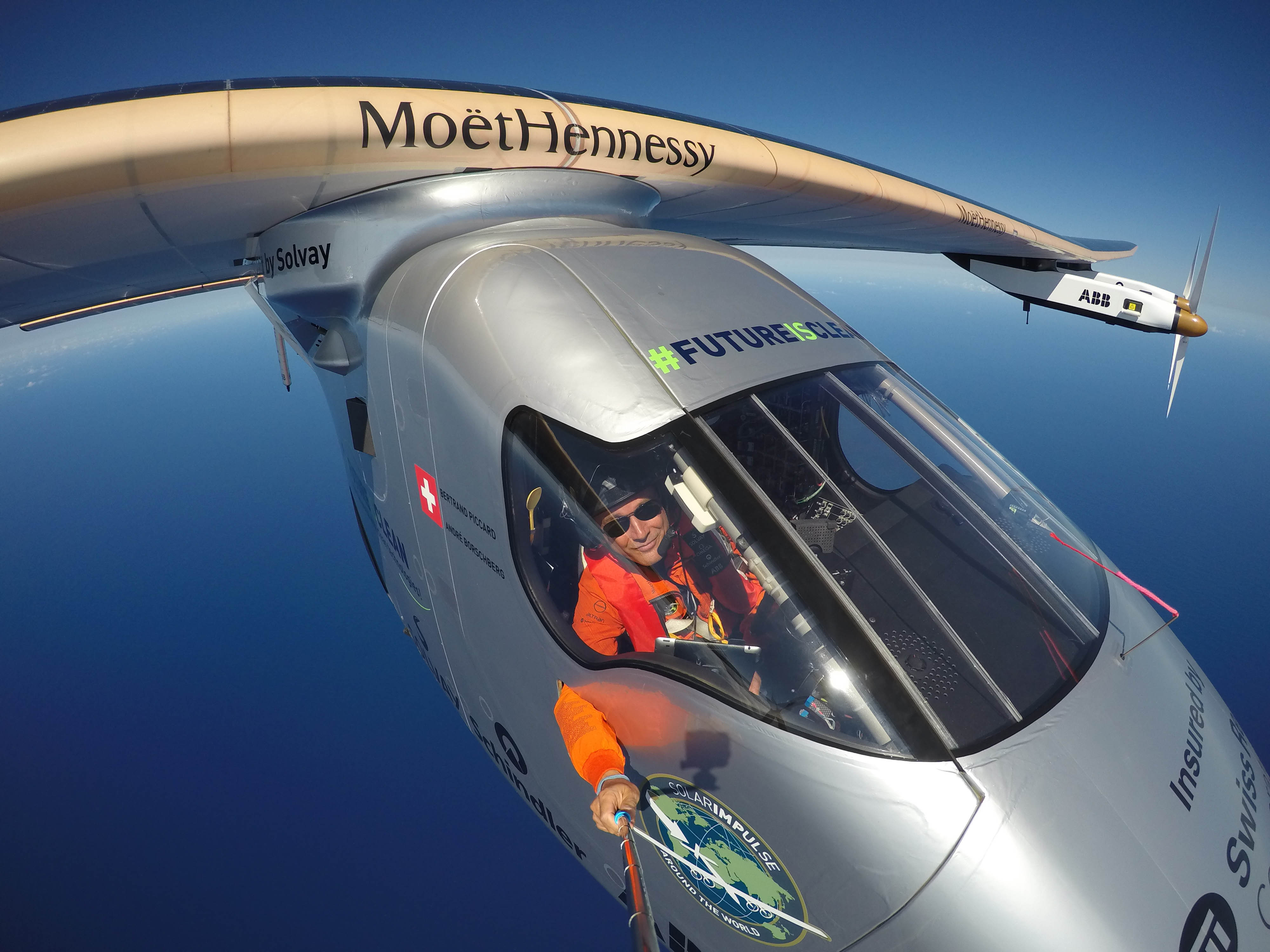 Making the impossible possible
From a plane to 1000+ solutions
In Q&A Richard Thommeret walk us through all the steps of this adventure