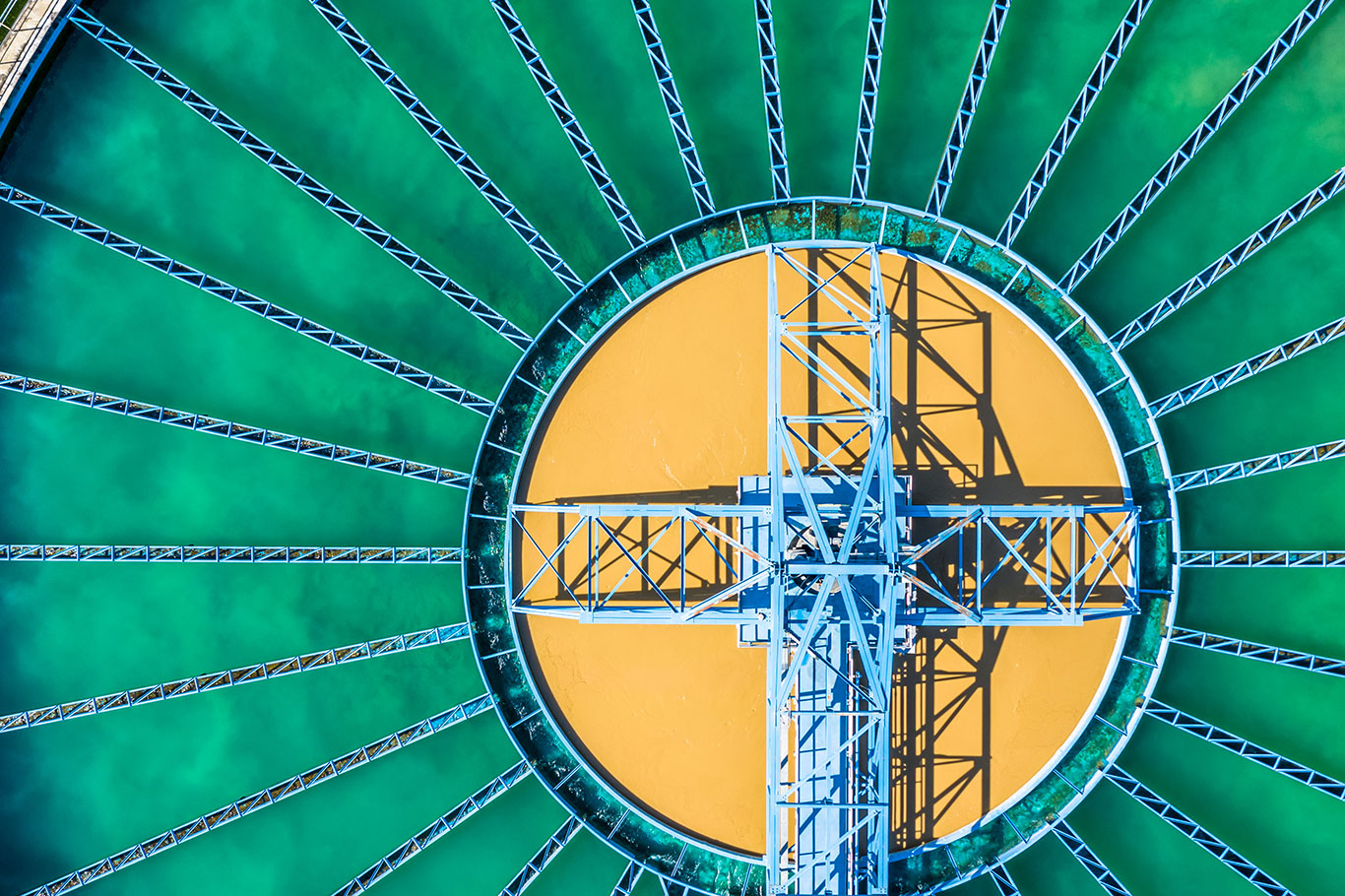 The Solar Impulse Foundation recognizes Milan's sustainable wastewater recycling
Solvay's Oxystrong® helps make wastewater reusable for irrigation
Treating the used waters of big cities is a logistical and environmental challenge. In Milan, the second-largest city in Italy, the problem was tackled rather late, when compliance with EU regulations forced the municipality to finally equip itself with decent wastewater infrastructure in the early 2000s. As is the case across southern Europe and in tropical areas, due to the combination of relatively warm water temperatures and high population density, the addition of disinfection to the treatment process was required.
The local authorities opted for two different disinfection technologies across the city's three wastewater plants: two of them use peracetic acid, and the third uses UV lamps. The peracetic acid used is, in part, Solvay's Oxystrong®, a rapid-acting and completely safe oxidizing biocide composed of hydrogen peroxide, acetic acid, peracetic acid and water, which is also used in the food & beverage and laundry industries.
Though Oxystrong® is a well-known product that has been in use for several decades, chlorine is the most widespread solution for municipal wastewater disinfection. "Using peracetic acid isn't very common, chiefly for reasons of cost," explains Paola Toniolo, Market Development Manager for Environmental Applications at Solvay's Peroxides business unit. "But the municipality conducted a cost audit after ten years of use, and it turns out peracetic acid actually comes out slightly less expensive than UV disinfection when you factor in all the maintenance costs, such as UV lamp replacement."
Solvay One Planet- Helping You Preserve Resources
 
A partnership for saving water
Another reason for which the city needed a high-performance, chlorine-free disinfection solution was to enable the re-use of its wastewater for irrigation. Milan is located in a fertile agricultural plain where crops such as rice and corn have been grown for centuries. A decade ago, the municipality entered into a smart agreement with a local consortium of farmers so that its wastewater, properly treated in compliance with strict regulations, is sent into a network of irrigation canals, thus significantly reducing freshwater withdrawals for agriculture. "It's a need we wanted to meet, to give wastewater a new life and reduce water consumption," says Paola. "And we're happy to see that the quality of waters around Milan is excellent. In fact, species of fish and other animals that had disappeared have been observed."
Giving wastewater a new life and reducing water consumption is a need we wanted to meet.
Because it enables this innovative solution for the re-use of municipal wastewater, Oxystrong® was labeled in February 2021 by the Solar Impulse Foundation as one of its '1,000 Solutions to Change the World', making it the twelfth Solvay product to receive this honor and one of Solvay's many solutions to help improve resource efficiency across industries. What's more, the Milan experience might inspire others. "We are exploring possibilities to replicate this solution in other cities," continues Paola. "We are also looking at using peracetic disinfection for natural water that currently isn't fit for irrigation, which would open new possibilities for saving water."
  
The preferred choice for wastewater disinfection in Europe
Peracetic acid for wastewater disinfection is more widely used in Italy than in other European countries because of the precedent set by water treatment plants in the Venice area. The famed city needed to eliminate chlorine from its water treatment system in order to preserve its laguna and opted for peracetic acid. This conversion was subsequently exported all along the Adriatic coast in order to help preserve the ecosystem of this highly polluted part of the Mediterranean. One of Rome's wastewater plants along the Tiber river also switched to Oxystrong® for similar reasons.
It was therefore only natural for Solvay to expand its manufacturing facility in Rosignano, Tuscany in order to produce Oxystrong® locally instead of importing it from our factory in Herten, Netherlands. All thanks to Italy paving the way towards more sustainable wastewater treatment…