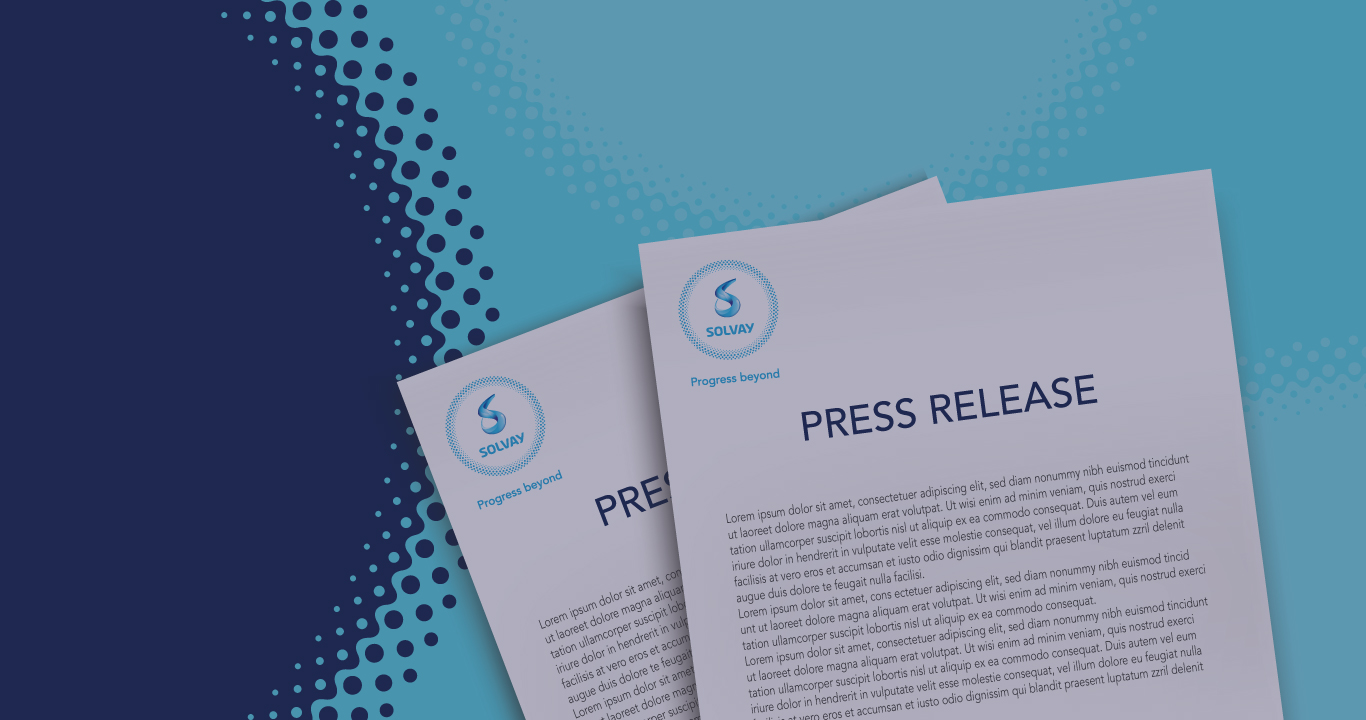 Solvay Rosignano facility permit renewed
The Italian authorities approved the Integrated Pollution Prevention and Control (IPPC) permit for the Solvay facilities in Rosignano. The site produces soda ash, calcium chloride and derivatives, as well as peroxides including new electronic grades. The permit confirms the safety and the full compliance of its operations.
The renewal of Solvay Chimica Italia's Integrated Pollution Prevention and Control (IPPC) permit to operate in Rosignano has been approved by Italy's Minister of Ecological Transition, confirming that Solvay's Rosignano facility is in full compliance to continue safely operating its soda ash production for the coming 12 years.
A European framework defines the possible techniques to dispose of the powdery limestone, gypsum, sand and clay remaining from soda ash production cycles. The choice of the release technique of these 'suspended solids' is considered based on the characteristics of the location and  alignment with "Best Available Techniques" (BAT), not cost.  In Rosignano, the direct release into the sea through an open channel is confirmed to be the 'Best Available Technique', given that underwater currents ensure that the limestone does not accumulate but rather spreads evenly on the seabed. Furthermore, the limestone that flows back onto the shore plays an important role in stabilizing the coastline against erosion. These facts were confirmed in independent studies carried out following the previous IPPC permit and acknowledged in Solvay's renewed permit. 
Solvay's new permit in Rosignano also confirms the maximum amount of suspended solids that may be released into the sea. This amount corresponds to a maximum of 250,000 tons per year (as previously authorized) and falls in the range defined as BAT. As part of the company's  efforts to continually optimize the efficiency and sustainability of its operations, Solvay committed to further study possible new technical solutions to reduce the quantity of suspended solids produced or discharged into the sea and to report its findings to the authorities. 
"Solvay's Rosignano facility has been an important part of the community for over a century, and we look forward to continuing to demonstrate our commitment to operating safely, sustainably and in accordance with best available techniques," said Nicolas Dugenetay, the director of Solvay's Rosignano facility. "As part of Solvay's sustainability roadmap, we continue to invest in Rosignano to drive positive environmental impact, including decreasing freshwater consumption, lowering energy usage, reducing emissions, and increasing recycling. We will continuously verify and monitor our local environmental footprint through independent scientific reviews consistent with our commitments to safety and the environment."
Solvay's Rosignano facility has been manufacturing soda ash and sodium bicarbonate since 1912.  These products serve essential applications such as the production of glass and air pollution control systems, as well as applications in the healthcare industry, such as hemodialysis systems.
In recent years, Solvay has made significant investments in Rosignano, which have resulted in freshwater consumption being reduced by more than 20% in the past decade and using recycled water from the municipal wastewater treatment facility. The facility has also successfully cut its emissions by 40% in the past two years thanks to the building of a high-efficiency cogeneration power facility as well as another plant to capture, purify and liquefy CO2 which is reused in its production process.
Improving each site's environmental footprint is an ongoing effort and Solvay will continue advancing these efforts as part of its holistic Solvay One Planet sustainability plan, including its plans to phase out coal, cut emissions and transition towards green energy to reach carbon neutrality by 2050.
For more information on Solvay's Rosignano soda ash facility, please visit www.solvay.com/rosignano