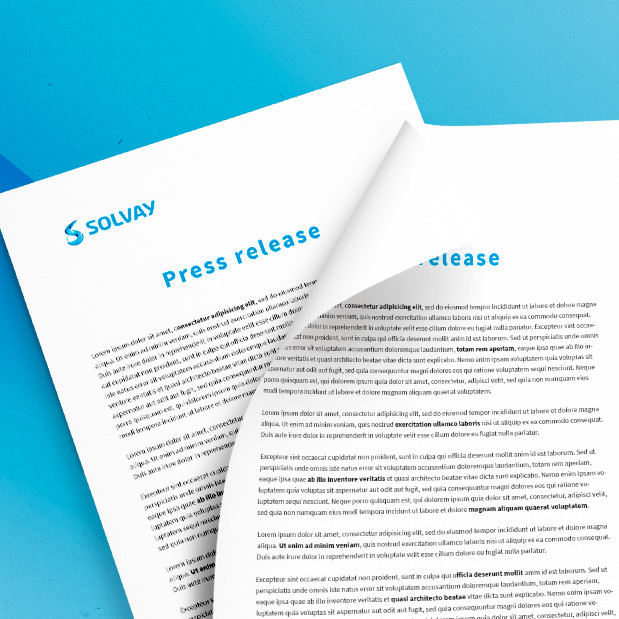 Cytec Exhibits at Composites Europe and Demonstrates Serial Automotive Technology Roadmap Progress
September 19
th
, 2014 – Woodland Park, NJ - Cytec Industries Inc. (CYT) will be exhibiting at the upcoming Composites Europe Show, 7-9 October 2014. Dusseldorf, Germany, Hall 8B Stand D05.
At the show, Cytec will promote the progress made since last year on the company's serial automotive technology roadmap with updates on:
Rapid cure thermoset prepregs, featuring new products including MTM® 23

HP-RTM resins, with new product XMTR 50

Large tow carbon fiber development with our strategic collaboration with Dralon GmbH

Automation technologies
The company's recently announced collaborations with German companies C-Con Holdings GmbH and Dralon GmbH are key steps to increasing the affordability of continuous fiber composites for high volume production and further establishing Cytec as partner of choice to the Automotive OEMs and Tier 1 Suppliers.Cytec will exhibit on its stand a part manufactured from uni-directional carbon fiber, utilising an innovative process developed by Cytec which requires virtually no direct labour to produce structural components for serial automotive applications in less than 5 minutes. This component is representative of the complex geometries that the automotive sector is used to working with, particularly when looking at the body in white structures.Another exhibit is a rapid-cured press-moulded automotive part demonstrating the potential for large volume production.Cytec will also promote interesting developments in its tooling and process materials range:
Cytec is showcasing its CB1100 ceramic tooling block and its range of compatible ancillaries. CB1100 is a high temperature capable master block for direct tooling, offering low CTE and perfect surface finish.

The Process Materials value added kitting service offers customers the opportunity to enhance their manufacturing capacity while ensuring component quality consistency.
Our commercial and technical teams will be available at the show to meet with existing and potential customers and introduce our products and technologies and discuss future collaborations. Cytec's vision is to deliver specialty material and chemical technologies beyond our customers' imagination. Our focus on innovation, advanced technology and application expertise enables us to develop, manufacture and sell products that change the way our customers do business. Our pioneering products perform specific and important functions for our customers, enabling them to offer innovative solutions to the industries that they serve. Our products serve a diverse range of end markets including aerospace and industrial materials, mining and plastics.DISCLAIMER: The data and information provided in this document have been obtained from carefully controlled samples and are considered to be representative of the product described. Cytec does not express or imply any guarantee or warranty of any kind including, but not limited to, the accuracy, the completeness or the relevance of the data and information set out herein. Because the properties of this product can be significantly affected by the fabrication and testing techniques employed, and since Cytec does not control the conditions under which its products are tested and used, Cytec cannot guarantee the properties provided will be obtained with other processes and equipment. No guarantee or warranty is provided that the product is adapted for a specific use or purpose. Cytec declines any liability with respect to the use made by any third party of the data and information contained herein. Cytec has the right to change any data or information when deemed appropriate.TRADEMARK NOTICE: The ® indicates a Registered Trademark in the United States and the ™ indicates a trademark in the United States. The mark may also be registered, subject of an application for registration, or a trademark in other countries.All trademarks are the property of their respective owners.Media Contacts
Jodi Allen
Investor Relations
Tel: 1.973.357.3283
jodi.allen@cytec.com
Tara Tepp
In Process Separation Marketing Communications
Tel: 1.973.357.3347
tara.tepp@cytec.com
Katherine Vaiente
Global Marketing Communications Manager
Tel: 1.480.730.2310
Katherine.Vaiente@cytec.com
Claire Michel
Industrial Materials Marketing Communications
Tel: 44.1773.766200
claire.michel@cytec.com
Katherine Vaiente
Global Marketing Communications Manager
Tel: 1.480.730.2310
Katherine.Vaiente@cytec.com