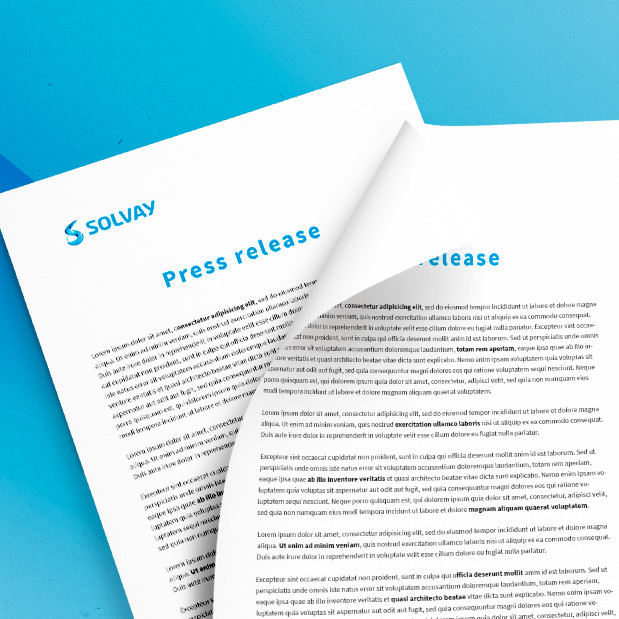 Cytec Solvay Group Shares Effective Solutions in Stored Product Pest Management at GEAPS 2016
Woodland Park, NJ February 24, 2016 ---Cytec Solvay Group announced today that it will present its phosphine gas fumigation technologies at the upcoming 2016 GEAPS Exchange in Austin, Texas from February 28 – March 1.
Cytec Solvay Group provides solutions for stored product pest management. Cylinderized phosphine has been used worldwide as a fumigant in stored-product protection for over 20 years. Phosphine gas is injected into agricultural commodity storage (silos, bins and containers) to effectively control all stages of insects when used in accordance with the label.
Cytec Solvay Group's innovative fumigation products ECO2FUME® fumigant gas and VAPORPH3OS® phosphine fumigant have proven to be cost-effective and generate no post- reaction waste or residues.  They are non-reactive with water and are delivered into fumigation structures as diluted mixtures so as to provide a product form that is a non-flammable gaseous source of phosphine.  These EPA registered products are easy to use and provide the ability to quickly achieve precise control of phosphine concentrations within minutes or hours rather than days.
Jeffrey Kolpa, Global Marketing Manager Phosphorus Specialties, says "At Cytec we were proud to have been a part of the GEAPS Exchange for over 15 years.  Going forward as the newest part of the Solvay Group, we are excited to be building on this GEAPS tradition. ''
At GEAPS, Cytec Solvay Group will be partnering with Horn Technologies Inc, the manufacturer of the unique Horn Diluphos System™ which allows on-site blending of Cytec's VAPORPH3OS® phosphine fumigant with ambient air. 
Phosphorus Specialities are a part of Solvay Technology Solutions, a global business unit (GBU) of the Solvay Group comprised of mining solutions, phosphorus specialties and additive technologies business lines. The GBU innovates, manufactures and delivers sustainable solutions to its customers in the mining, agriculture, agrochemicals, automotive, electronics and industrial markets, among others.  For more information, please visit Cytec Solvay Group at GEAPS in Booth #519 or on our website.
Disclaimer: Cytec Industries Inc. in its own name and on behalf of its affiliated companies (collectively, "Cytec") decline any liability with respect to the use made by anyone of the information contained herein. The information contained herein represents Cytec's best knowledge thereon without constituting any express or implied guarantee or warranty of any kind (including, but not limited to, regarding the accuracy, the completeness or relevance of the data set out herein). Nothing contained herein shall be construed as conferring any license or right under any patent or other intellectual property rights of Cytec or of any third party. The information relating to the products is given for information purposes only. No guarantee or warranty is provided that the product and/or information is adapted for any specific use, performance or result and that product and/or information do not infringe any Cytec and/or third party intellectual property rights. The user should perform its own tests to determine the suitability for a particular purpose. The final choice of use of a product and/or information as well as the investigation of any possible violation of intellectual property rights of Cytec and/or third parties remains the sole responsibility of the user. 
TRADEMARK NOTICE: The ® indicates a Registered Trademark in the United States and the ™ indicates a trademark in the United States. The mark may also be registered, subject of an application for registration, or a trademark in other countries.
Media Contacts
Tara Tepp

In Process Separation Marketing Communications
Tel: 1.973.357.3347
tara.tepp@cytec.com