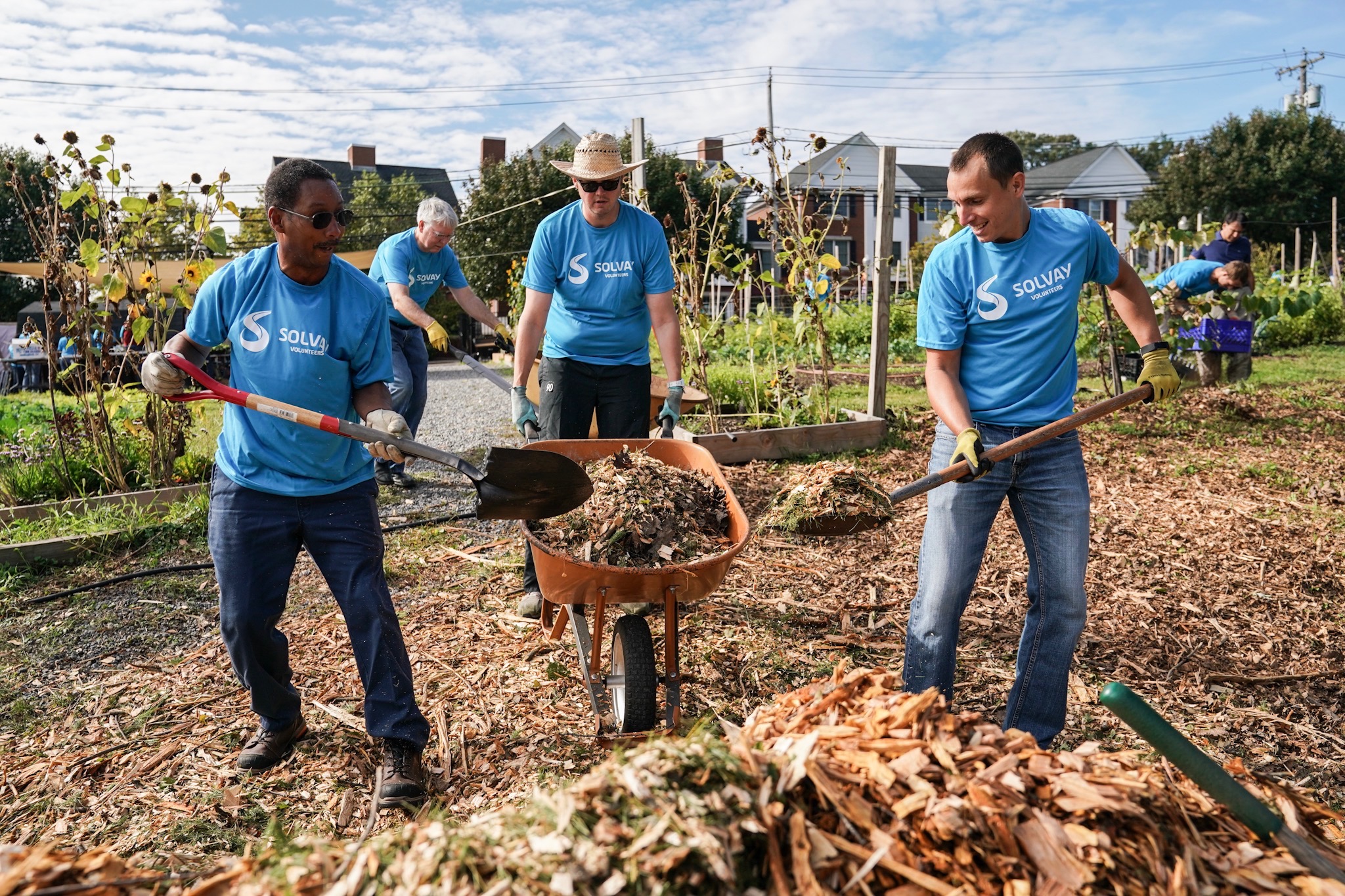 Solvay unites for global mobilization on Citizen Day
Citizen Day 2021
Solvay employees bonding for biodiversity
Global experts are unanimous: we are currently witnessing the sixth mass extinction of wildlife on Earth.
The predicted decrease of ecosystem productivity could cost trillions of US dollars. Humans are largely responsible for the decimation - and Solvay certainly can't afford to look the other way. Our impact as a science company is real, and we want to play an active part in providing some of the solutions. 
Biodiversity is the theme of the 2021 Solvay Citizen Day, held in the second week of October. After navigating through the pandemic for 18 months, this is a unique opportunity for Solvay employees to reconnect, and come together for biodiversity. 
We can ALL make a difference
We are encouraging our colleagues worldwide to share their passion about diversity, to build up their awareness and to take action locally. Every gesture counts: planting, cleaning, building shelters -  wherever we can, creating the conditions to let biodiversity bloom again. We're reaching out and bonding with local partners, implementing the very practical, hands-on approach recommended by the Wildlife Habitat Council to have a concrete impact.
This is something we owe to our planet and our children, and which can also help shape the future of industry.
We, humans, are the biggest threat to biodiversity, because of our ever-increasing consumption of space, water and other natural  resources, energy and impact on climate. As Solvay, we also have an impact on both flora and fauna through our operations and the use of our products by our customers. The good news is that it's not too late to act - and that we can all make a difference. 
Head of Better Life & Sustainable Development Network at Solvay