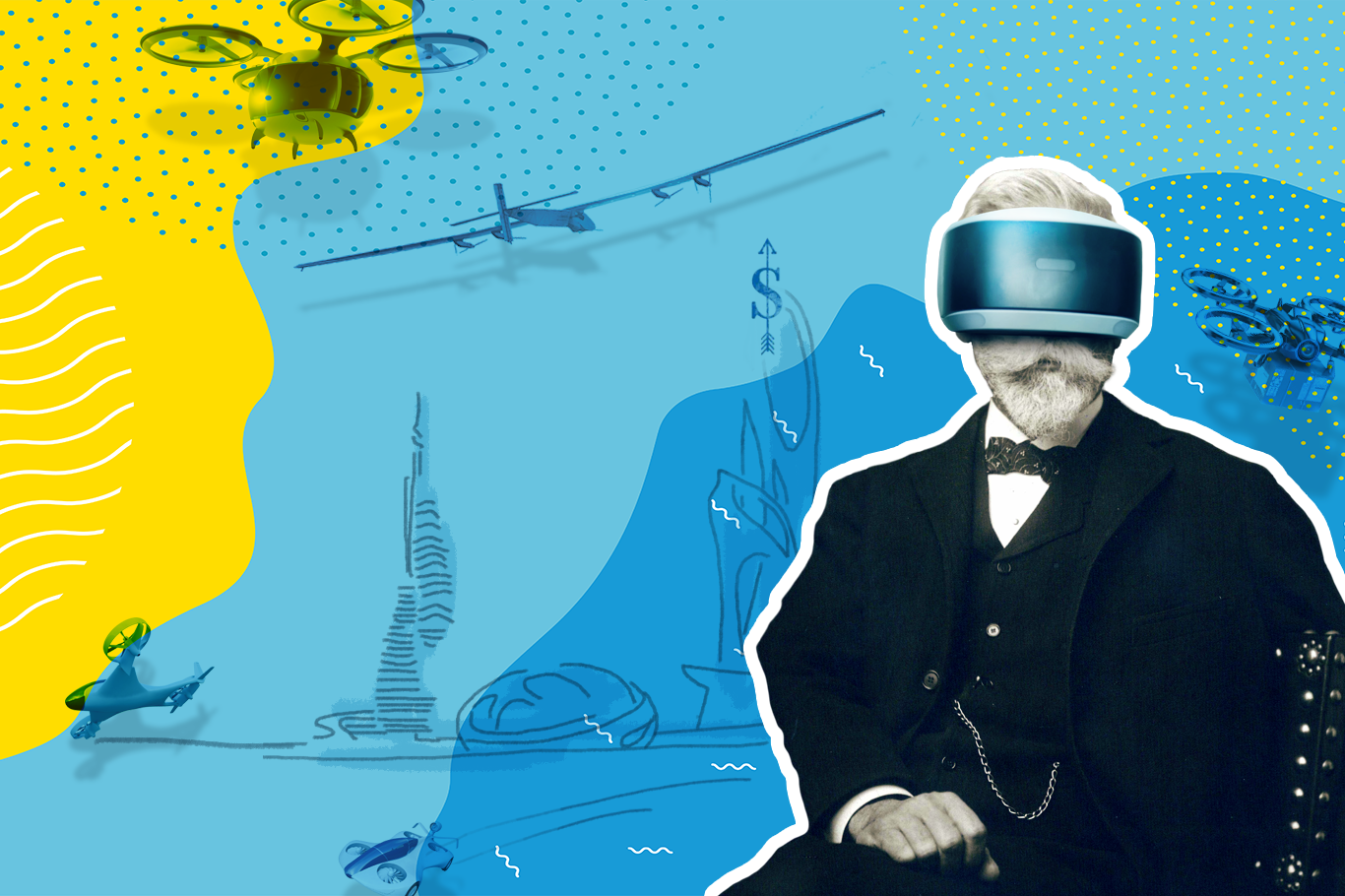 Solvay launches podcast bonding great minds to honor Ernest Solvay's spirit
On the 100-year anniversary of Ernest Solvay's first chemistry conference, "AND is the future" will bring thought leaders together to address how businesses can reinvent this century's progress
Solvay today announced the launch of the podcast "AND is the future" as a tribute to its founder Ernest Solvay, whose lifelong purpose was to bring great minds together to deliver new forms of progress for society. Hosted by Solvay CEO Ilham Kadri, the podcast will address how businesses can be sustainable AND profitable and open new doors for humankind.
"Sustainability means profitability, and responsible capitalism means that it's not only about profits, without thinking about the impact we have on people and the planet," said Ilham Kadri. "We must embrace the power of AND and make businesses both sustainable AND profitable, science-driven AND human, caring AND daring."
The podcast opens the dialogue with thought leaders around the globe about topics such as how we can profitably reach sustainability goals, ensure that innovation is at the service of humanity and its progress, protect biodiversity, transform the value chain, and unleash peoples' full potential through diversity, equity and inclusion, and much more. 
In the first episode, Ilham sits down with Nobel prize winning scientists Professor Steven Chu and Professor Ben Feringa to discuss some of the most exciting innovations in energy, clean mobility, and healthcare; the importance of ensuring that scientific innovation is at the service of humanity; the winner of the 2022 Solvay prize; and how science and chemistry are key to enabling a more sustainable future. 
Solvay's founder Ernest Solvay was one of the first business leaders to incorporate ESG in the late 19th century. He was also in the business of bringing people together. His first chemistry conference in 1922 gathered many scientists who would later become Nobel Prize laureates, to discuss new theories in micro-physics in chemistry. He was building on the success of his physics conference in 1911, which convened the brightest scientific minds, including Albert Einstein, Marie Curie, Henri Poincaré, and Max Planck, to name a few. This conference led to major scientific breakthroughs on quantum mechanics, which reinvented the way we look at physics. 
"Coming together to foster innovation is at the foundation of Solvay's purpose," continued Ilham Kadri. "Through this podcast, we want to keep bonding people, ideas and elements to reinvent progress and address our century's challenges. We'll engage with thought leaders and listen to their view of how businesses can be at the service of today's and future generations."
Science AND the service of humanity
with Nobel prize winning scientists Professor Steven Chu and Professor Ben Feringa