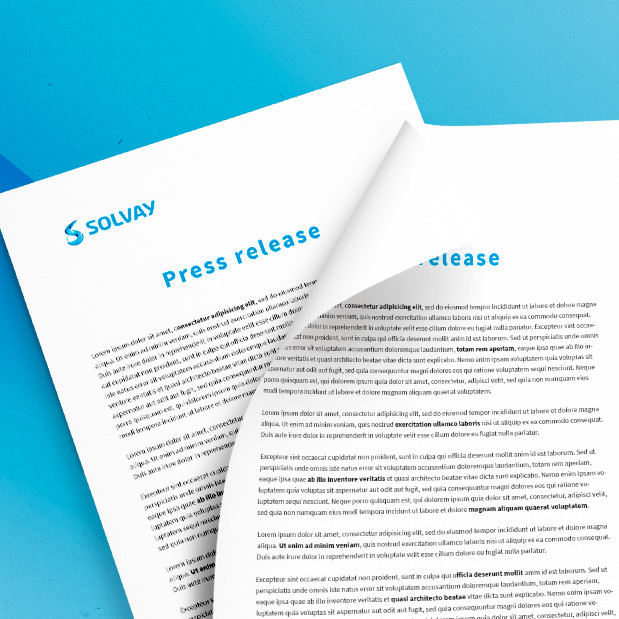 Cytec Process Materials Announces An Extension Existing Distribution Agreement With Argosy International
February 26, 2014 – Woodland Park, NJ - Cytec Industries Inc. (CYT) is delighted to announce the extension of the existing distribution agreement between Cytec Process Materials and Argosy International. The agreement, which included the territories of China, Taiwan and India, now includes the Republic of Korea, Malaysia, Vietnam, the Philippines and Indonesia.
Cytec Aerospace Materials and Argosy International have worked jointly to develop the composites market in the Asia Pacific region. In 2012, following the acquisition of Umeco, Cytec Process Materials started working with Argosy International and our customers are already seeing the benefits of dealing with Argosy International as they are able to offer comprehensive expertise related to both product groups.  This has provided Cytec Process Materials with major business wins in China and Korea.This agreement with Argosy will ensure that Cytec Process Materials continues to develop their business in the Asia Pacific region, working with locally based global players of the composites industry, while offering them the consistent high levels of customer service that they associate with Cytec Process Materials, worldwide.
Cytec Process Materials develop, manufacture and supply innovative process materials and services to the composites industry, including vacuum bagging consumables, infusion materials, customized kitting and reusable vacuum systems. These materials are used for prepreg processing, resin infusion, hand layup, filament winding, compression moulding of thermoplastic composites and glass lamination. Cytec Process Materials innovative products are all custom formulated to meet specific customers' requirements. Argosy International Inc. was founded in New York in 1988, and has established long-standing relationships with the world's leading aerospace materials manufacturers to ensure the 24/7 supply of specialty materials and services.  Argosy serves a diverse group of markets, focusing on aerospace and also including automotive, transporting and sporting goods, with specialty chemical and composite products including tooling resins, adhesives, coatings, potting compounds, specialty tapes, film adhesives, honeycomb, sealants and prepregs.  Argosy's worldwide organization has offices and facilities in the United States, Japan, China, Taiwan,  Korea, Malaysia, India and Europe.,  Argosy's quality management system is approved to  AS9120:2009, ISO 9001:2008 and AS9100C.
About CytecCytec's vision is to deliver specialty material and chemical technologies beyond our customers' imagination. Our focus on innovation, advanced technology and application expertise enables us to develop, manufacture and sell products that change the way our customers do business. Our pioneering products perform specific and important functions for our customers, enabling them to offer innovative solutions to the industries that they serve. Our products serve a diverse range of end markets including aerospace and industrial materials, mining and plastics.For more information about Cytec please visit
www.cytec.com
.DISCLAIMER: The data and information provided in this document have been obtained from carefully controlled samples and are considered to be representative of the product described. Cytec does not express or imply any guarantee or warranty of any kind including, but not limited to, the accuracy, the completeness or the relevance of the data and information set out herein. Because the properties of this product can be significantly affected by the fabrication and testing techniques employed, and since Cytec does not control the conditions under which its products are tested and used, Cytec cannot guarantee the properties provided will be obtained with other processes and equipment. No guarantee or warranty is provided that the product is adapted for a specific use or purpose. Cytec declines any liability with respect to the use made by any third party of the data and information contained herein. Cytec has the right to change any data or information when deemed appropriate.TRADEMARK NOTICE: The ® indicates a Registered Trademark in the United States and the ™ indicates a trademark in the United States. The mark may also be registered, subject of an application for registration, or a trademark in other countries.All trademarks are the property of their respective owners.Media Contacts
Jodi Allen
Investor Relations
Tel: 1.973.357.3283
jodi.allen@cytec.com
Claire Michel
Industrial Materials Marketing Communications
Tel: 44.1773.766200
claire.michel@cytec.com