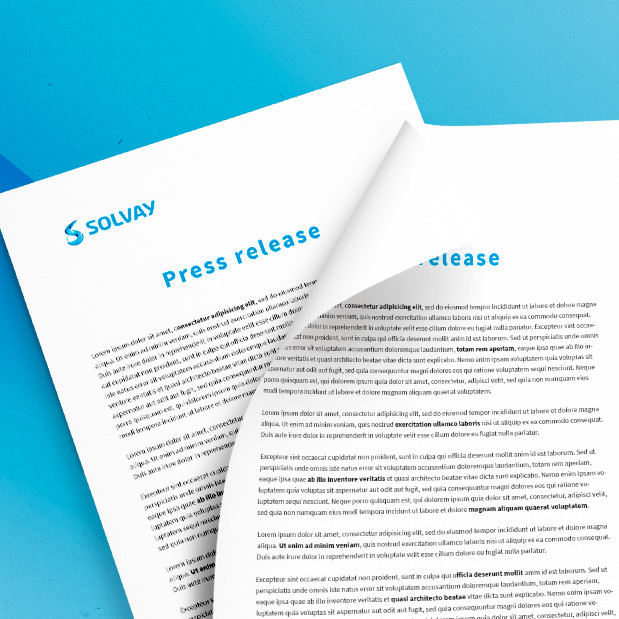 SOLVAY becomes the exclusive supplier in 2015 of its SOLKANE® foaming agent to the growing worldwide insulation markets
Solvay will directly supply the worldwide marketplace with all its volumes of SOLKANE® 365 foaming agent, as of January 2015, supported by the company's manufacturing capacity, strong technical expertise and customer support.
SOLKANE® 365 is produced at Solvay's plant in Tavaux, France and a certain volume was previously available through a contractual supply arrangement with another specialty chemical producer. With the expiration of that agreement at the end of 2014, Solvay is in an improved position to serve current and projected growth in diverse worldwide insulation as well as solvent cleaning markets.
The blend, SOLKANE® 365/227, has become the product of choice internationally in a number of polyurethane applications, including spray foam, where non-flammable blowing agents are essential or where high performance is required.
The U.S. Environmental Protection Agency last year issued a SNAP (Significant New Alternatives Policy) approval for SOLKANE® 365/227 as an acceptable substitute for foam blowing in rigid polyurethane spray and extruded polystyrene, boardstock and billet applications.
While this is a new approval in the U.S., SOLKANE® 365 foaming agents have been widely available in all other parts of the world for more than 12 years. As markets seek new alternatives to manage the phase-out of 141b, the Solvay SOLKANE® 365 foaming agents provide an easy transition for the polyurethane industry.
Solvay Special Chemicals is world leader in selected specialties based on Fluorine, Strontium and Barium. The GBU leverages its distinctive knowledge to provide specialized products and solutions to selected industries, such as: NOCOLOK® Fluxes for automotive heat exchangers, SOLKANE® 365 as foam blowing agent in thermal insulation foams, fluorinated intermediates for agrochemicals, process chemicals for semiconductors, barium salts for electronic passive components, etc.

As an international chemical group, SOLVAY assists industries in finding and implementing ever more responsible and value-creating solutions. Solvay generates 90% of its net sales in activities where it is among the world's top three players. It serves many markets, varying from energy and the environment to automotive and aeronautics or electricity and electronics, with one goal: to raise the performance of its clients and improve society's quality of life. The group is headquartered in Brussels, employs about 29,400 people in 56 countries and generated 9.9 billion euros in net sales in 2013. Solvay SA (SOLB.BE) is listed on EURONEXT Brussels and EURONEXT Paris (Bloomberg: SOLB:BB - Reuters: SOLB.BR).