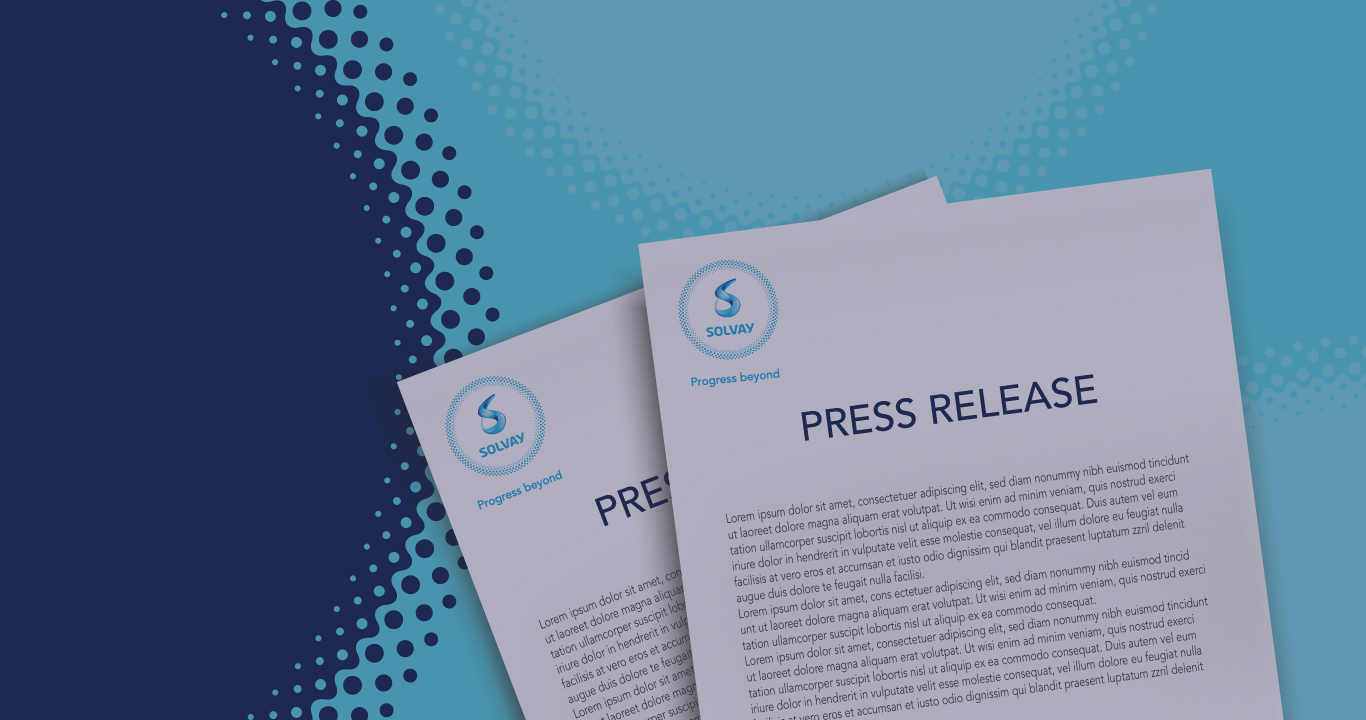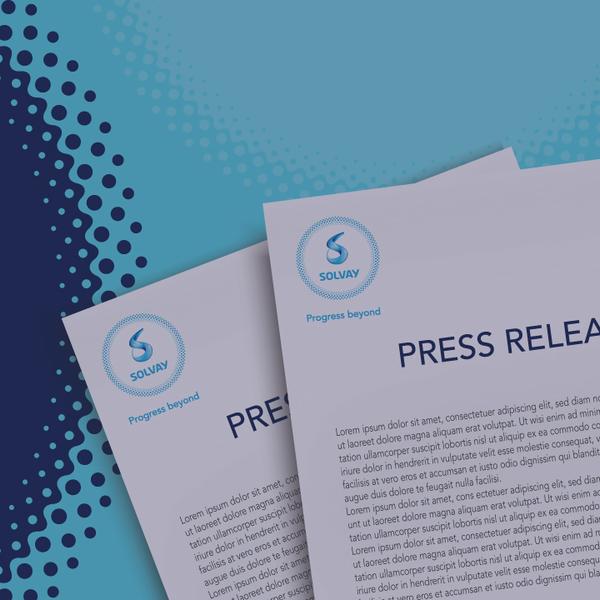 Solvay Closes Strategic Investment in Aonix
Partnership to Expand Use of Solvay High-Performance Polymers in fast-growing Thermoplastic Composites Market
ALPHARETTA, Ga., January 14, 2014 --- Solvay Specialty Polymers confirmed today that it has closed a major strategic investment in Aonix Advanced Materials Corp. and acquired a minority stake in the company. The investment lays the foundation for a partnership that will be a leader in the fast growing market for thermoplastic composites.
 "Investments of this size are rare in our industry,"said Jerome Le Corvec, president and CEO of Aonix Advanced Materials Corp. "Solvay's investment is a significant endorsement of our technology. Aonix is setting new standards for thermoplastic composite performance and manufacturing productivity, on the same platform."
The companies' partnership will provide Aonix with ready access to Solvay's extensive portfolio of polymers and world class expertise to help expand the range of applications possible for customers of Aonix' UltraMaterials™ Solution. The UltraMaterials™ Solution is the industry's first and only turnkey solution for the mass production of ultra high performance thermoplastic composites (UHPC) for the consumer electronics, sporting goods, automotive, aerospace and energy markets. Plans for the investment were previously announced at the 19th International Trade Fair for Plastics and Rubber Worldwide in Düsseldorf, Germany.
The collaboration between Aonix and Solvay will expand the use of Solvay polymers in Aonix' UltraMaterials™ Solutions developed to meet overmolding challenges. "There is growing demand for overmolding with ultra high performance composites," said Le Corvec. "The UltraMaterials™ Solution can meet even the most complex of composite application challenges."
The UltraMaterials™ Solution enables brands, OEMs, ODMs, and other producers to accelerate product development and speed new UHPC parts and products to market. "Aonix offers the industry's only turnkey solution for high volume production of 100% recyclable UHPC parts and products—up to several millions parts per month,"said Le Corvec. Aonix handles all of the front-end formulation, prepreg, prototyping, testing, and composite material validation processes for its customers and builds the production-ready Aonix Express™ high capacity molding machines needed for high-volume, low-cost production. "An UltraMaterials™ Solution is an end-to-end UHPC production solution that eliminates many of the costly, time-consuming, labour-intensive processes associated with traditional composites manufacturing,"said Le Corvec.
"Combining Solvay's know-how in high performance polymers with Aonix' expertise in composites will create a key player meeting the growing demand for composite materials that are light, strong and rigid and that can also be recycled," said Augusto Di Donfrancesco, President of Solvay Specialty Polymers. "We will be able to market products much faster, in higher volumes and at a lower cost than conventional epoxy-based systems."
Solvay Specialty Polymers manufactures over 1500 products across 35 brands of high-performance polymers – fluoropolymers, fluoroelastomers, fluorinated fluids, semi-aromatic polyamides, sulfone polymers, aromatic ultra polymers, high-barrier polymers and cross-linked high-performance compounds – for use in Aerospace, Alternative Energy, Automotive, Healthcare, Membranes, Oil and Gas, Packaging, Plumbing, Semiconductors, Wire and Cable, and other industries. Learn more at www.solvay.com.
Aonix Advanced Materials supplies turnkey UltraMaterials™ Solutions – ultra high performance composites together with production-ready Express™ high capacity molding machines – to global customers in the electronics, sporting goods, automotive, aerospace and energy industries. The UltraMaterials™ Solution reduces time-to-market for recyclable ultra high performance composites, and enables mass production of even the most complex parts and products.
As an international chemical group, SOLVAY assists industries in finding and implementing ever more responsible and value-creating solutions. The Group is firmly committed to sustainable development and focused on innovation and operational excellence. Solvay serves diversified markets, generating 90% of its turnover in activities where it is one of the top three worldwide. The group is headquartered in Brussels, employs about 29,000 people in 55 countries and generated 12.4 billion euros in net sales in 2012. Solvay SA is listed as SOLB.BE on NYSE Euronext in Brussels and Paris (Bloomberg: SOLB:BB - Reuters: SOLB.BR).