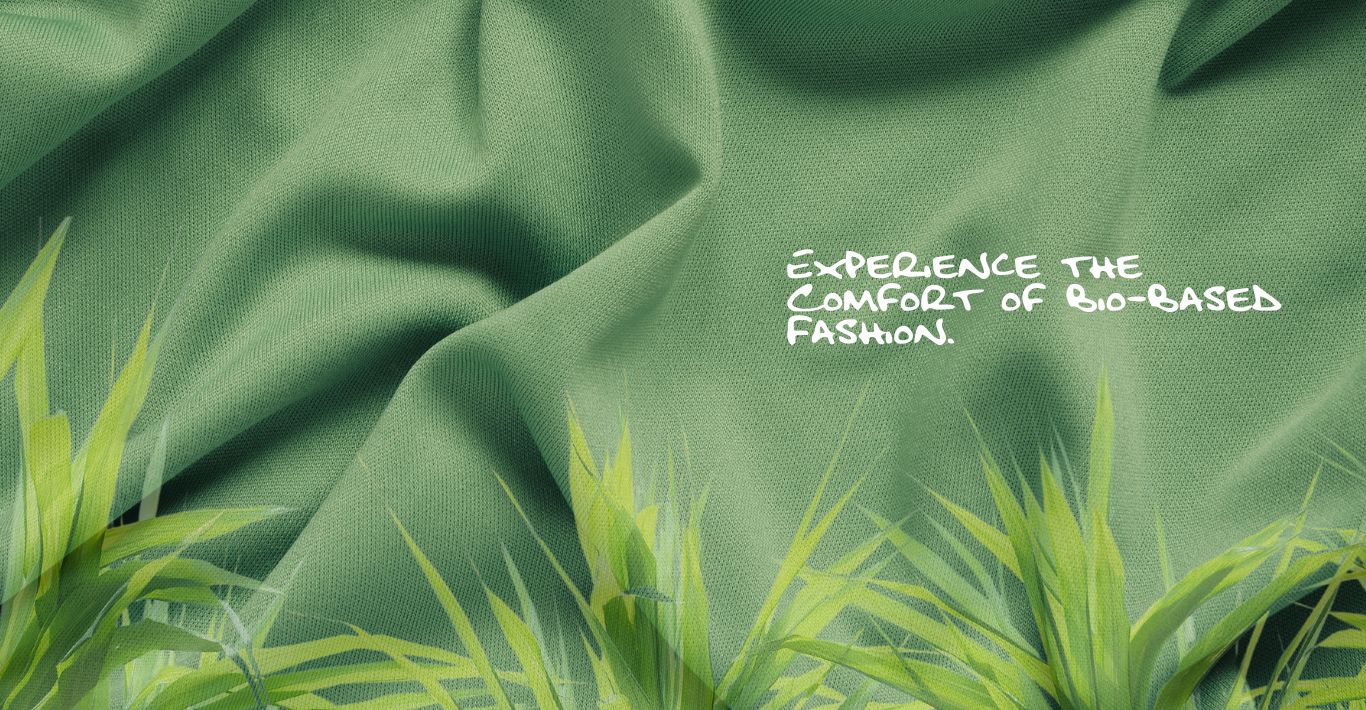 Bio Amni®
Solvay's first bio-based polyamide
At Solvay, we are committed to driving sustainability in the fashion industry through our first partially bio-based polyamide 5.6, Bio Amni®. As the fashion world increasingly recognizes the importance of using natural raw materials, Bio Amni® stands as a groundbreaking solution that combines eco-consciousness with exceptional performance.
By leveraging cutting-edge technologies, we have developed a bio-based polyamide yarn that offers a myriad of benefits while significantly reducing the environmental footprint of fashion brands.
Benefits of Bio Amni® for Sustainable Fashion:
By choosing Bio-Amni, fashion brands can unlock a multitude of benefits for their products and the planet. Our innovative material offers:
Environmental Consciousness: Bio Amni® monomers´s are derived from sugar, reducing reliance on fossil fuels and promoting the use of renewable resources.

Reduced Carbon Footprint: with its sustainable manufacturing process, Bio Amni® contributes to the reduction of greenhouse gas emissions, helping combat climate change.

Durability and Performance: Bio Amni® doesn't compromise on quality. It offers exceptional strength and durability, providing consumers with long-lasting, sustainable fashion choices.

Comfort: freshness and safety during daily activities, breathability, moisture absorption, smooth touch, easycare and ultra fast drying.
Experience the comfort of a bio-based polyamide
Join the Sustainable Fashion Movement with Bio Amni®
Make a difference in the fashion industry by choosing Bio-Amni, the natural raw material that enables fashion brands to create stunning, sustainable garments. Discover the endless possibilities of Bio-Amni and embrace a future where style and sustainability coexist harmoniously. Contact us today to learn more about how Bio-Amni can revolutionize your fashion brand.