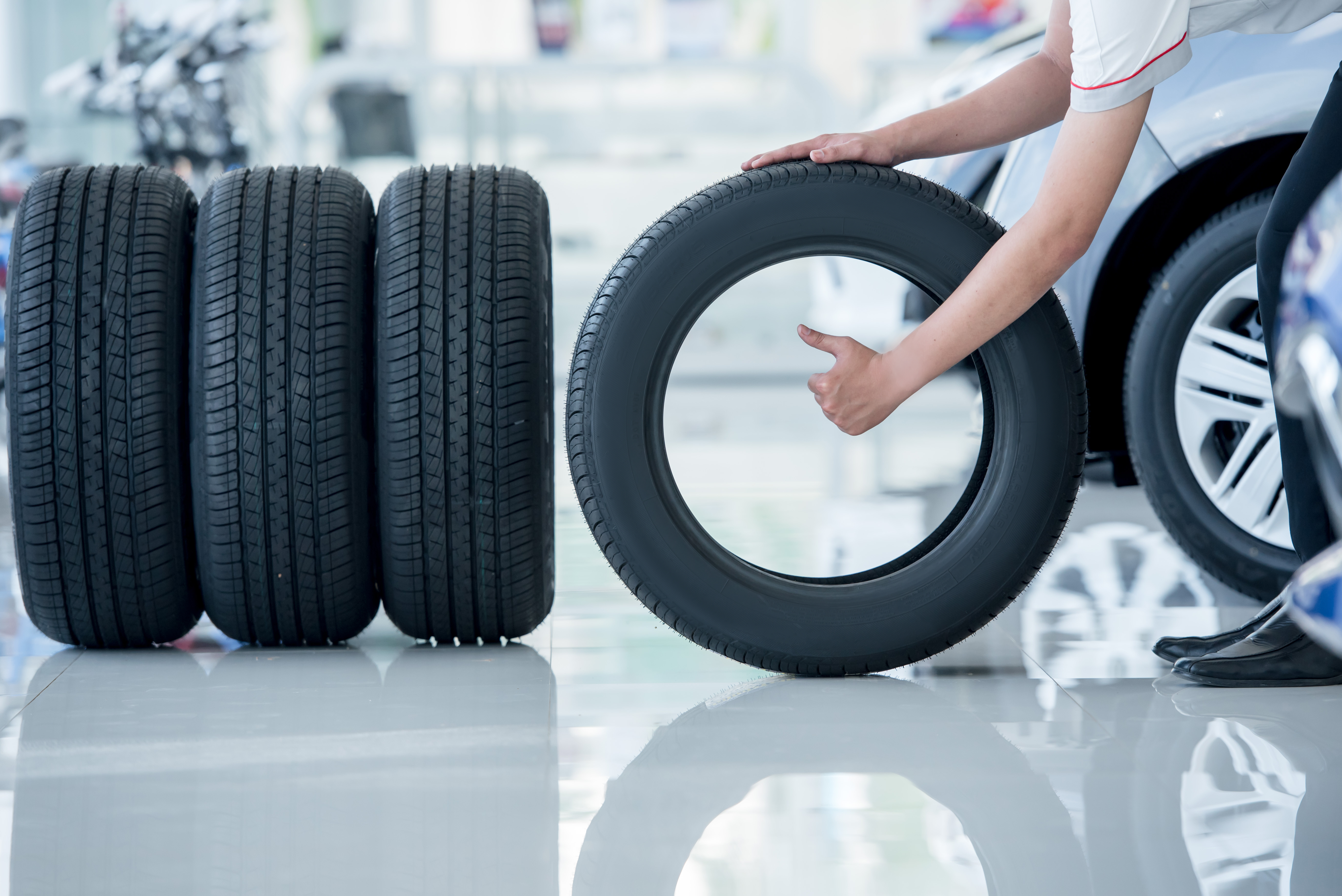 Tires
Safe and Sustainable Solutions for Better Tires
Automotive manufacturers recognize the substantial impact tires have on vehicle emissions. With rolling resistance responsible for 20% of fuel consumption, solutions designed to optimize tire performance are at the forefront of mobile sustainability efforts. Mounting international regulatory requirements are pushing tire makers to incorporate smarter, greener materials that enable vehicles to consume less and go farther.
Solvay's portfolio of silica solutions, wire drawing lubricants, and rubber manufacturing compounds are widely utilized to produce enhanced tires. Specifically, our silica solutions help automotive engineers and manufacturers reduce emissions with tires that last longer and perform better. As a key supplier to the automotive industry, Solvay offers a rich portfolio of highly dispersible silica (HDS) formulated to support sustainable mobility. For tire manufacturers, this high-performance silica range improves tire safety and performance while lowering fuel consumption and reducing emissions. Additionally, our lubricants and rubber manufacturing compounds enable the development of advanced tires with unique strength and improved longevity.
Leading Materials for Energy-Efficient Tires
Solvay offers the widest performing range of highly dispersible silica (HDS) for sustainable mobility and energy-efficient tires. The HDS range enables optimal dispersion in rubber compounds and guarantees the best wear resistance as compared to conventional silica. Our solutions for tire manufacturing, including lubricants and rubber compounds, deliver less resistance, enhanced safety, and more applications for tire and automotive OEMs.  Solvay's high-performance products for fuel-efficient tires include Zeosil®, Premium SW, Supersol®, Neodymium DEHP, and TECHSYN. Solvay's spectrum of tire manufacturing solutions helps automotive OEMs improve safety and rolling resistance with ultra-high-performance tires and enhance the durability of green tires for passenger cars. Offering the first silica to surpass carbon black capacity in truck tires, our HDS range offers key benefits across applications.
Continue Exploring Automotive