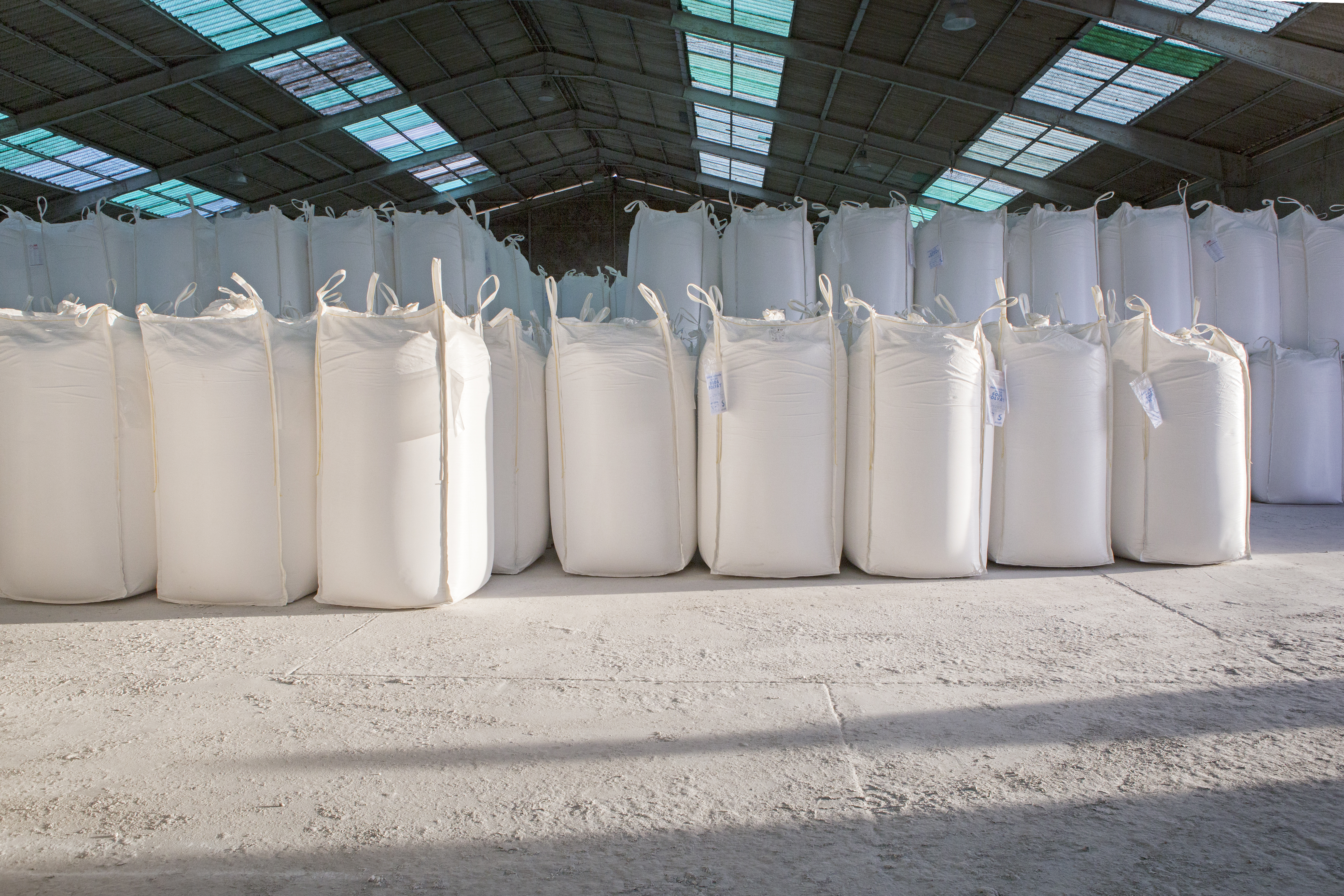 SOLVAir® solutions
Dry Sorbent Injection solutions for flue gas cleaning
Dry Sorbent Injection customized solutions for higher performance
Your context: facing stricter sustainable regulations
This is not new: industries around the globe have to deal with international and local tighten emission regulations. We are aware that answering to these regulations while keeping an optimal business performance can be complicated. Nevertheless, it doesn't have to be a burden. SOLVAir's 30 dedicated engineers with 30 years of experience support all kinds of industries by associating higher industrial and operational performance, energy savings and air emission control.
Our offer: SOLVAir® solutions for better performance
SOLVAir® uses innovative Dry Sorbent Injection (DSI) process to clean emissions released in industrial gases such as NOx, SO2, HCI…
Our main mission is to provide our customers a full service to save costs by increasing their industrial, business and environmental performance and ensuring compliance with current and future regulations.
SOLVAir® teams support you during all the process
Producing and distributing sodium bicarbonate and trona-based sorbent
SOLVAir® is part of the Solvay group, a leader in production and distribution of sodium carbonate and sodium bicarbonate. As a result, we can directly deliver any quantity of pure sorbent all around the world.
Advising our clients before, after and during the installation
Our team is dedicated to find the most suitable solution for your plant. We analyse your facilities before the installation and we follow up the results even after to provide you the best advice so you can always increase and optimize your performance.
Optimizing client's flue gas treatment processes
We remove acid gases (HCl, SOX, HF...) from exhaust gases so industries can comply with regulations, higher their performance and focus on their core business.
Managing associated waste in specific areas
Aligned with circular economy principles, we can recycle your waste collected during SOLVAir® Dry System Injection process  (Solval and Resolest) to avoid landfilling.
We are reliable worldwide
For each plant, a tailor-made solution
Thanks to SOLVAirⓇ pollutants emission control adaptability and tailor-made installations, we can respond to most of the industries challenges.
Whether they are marine actors, facilities equipped with industrial boilers, energy from waste operators, coal fired power generation plants, energy from biomass installations, we are dedicated to support them in their struggle for compliance and efficiency.
How does SOLVAir® Dry Sorbent Injection (DSI) system work?
The sodium based sorbent is injected into the contaminated air resulting from the combustion or industrial processes.
Residues and fly ashes are kept into the filter and can be treated in one of Solvay's waste treatment installations.
Why choosing SOLVAir® Dry Sorbent Injection process?
Installation and handling are easy
Sodium Bicarbonate is natural, non-hazardous and completely safe for your operators which makes it easy to operate. It's also a non corrosive product that allows you to reduce maintenance costs.
We have a 30 years old expertise
SOLVAirⓇ Solutions are carried by a 30 passionate engineers team. With already more than 400 satisfied customers and 30 years of experience in the market, we can guarantee effective results for a large range of industries.
SolvairⓇ is a solution with Low Capex & Opex
SOLVAirⓇ is a solution with low Capex, as the design and construction of the plant is simple, with very limited investment. It generates also low maintenance costs thanks to the minimum maintenance downtime. Globally the Total Cost of Ownership is low compared to alternative solutions.
Guaranteed high performance
SOLVAirⓇ technology works with a large range of temperature so the plant can maximize its energy and operational efficiency. Also, It removes up to more than 99% of SOx, HF, HCI emissions.
Our solutions are environment-friendly
Sodium Bicarbonate is safe for humans and the environment, as it is non toxic, non hazardous, and is free of risk when manipulated or stored. SOLVAirⓇ solutions do not generate effluents, but only few final waste (flue gas cleaning residuals).
We support you during all the journey
SOLVAir® is part of the Solvay group, a leader in production and distribution of sodium carbonate and sodium bicarbonate. We can deliver pure quality of sorbent worldwide and in any quantity. Our team is working with our customers side by side during all the process: reflexion, installation, trials and even after to optimize the installation according to the results and to recycle waste. We can also help you adapt to more stringent emission regulations with no additional investment.
SOLVAir® trona is a naturally occurring mineral. It offers a high-assay, low-cost alternative to other acid neutralizers. It removes SO2, SO3, mercury (Hg), HCl
SOLVAir® S200 is based on trona product, a naturally occurring mineral. It offers a high-assay, low-cost alternative to other acid neutralizers.
SOLVAir® SB 0/3 is a sodium-bicarbonate-based formulation for flue gas treatment. It is particularly recommended to revamp plants equipped with a lime milk semi