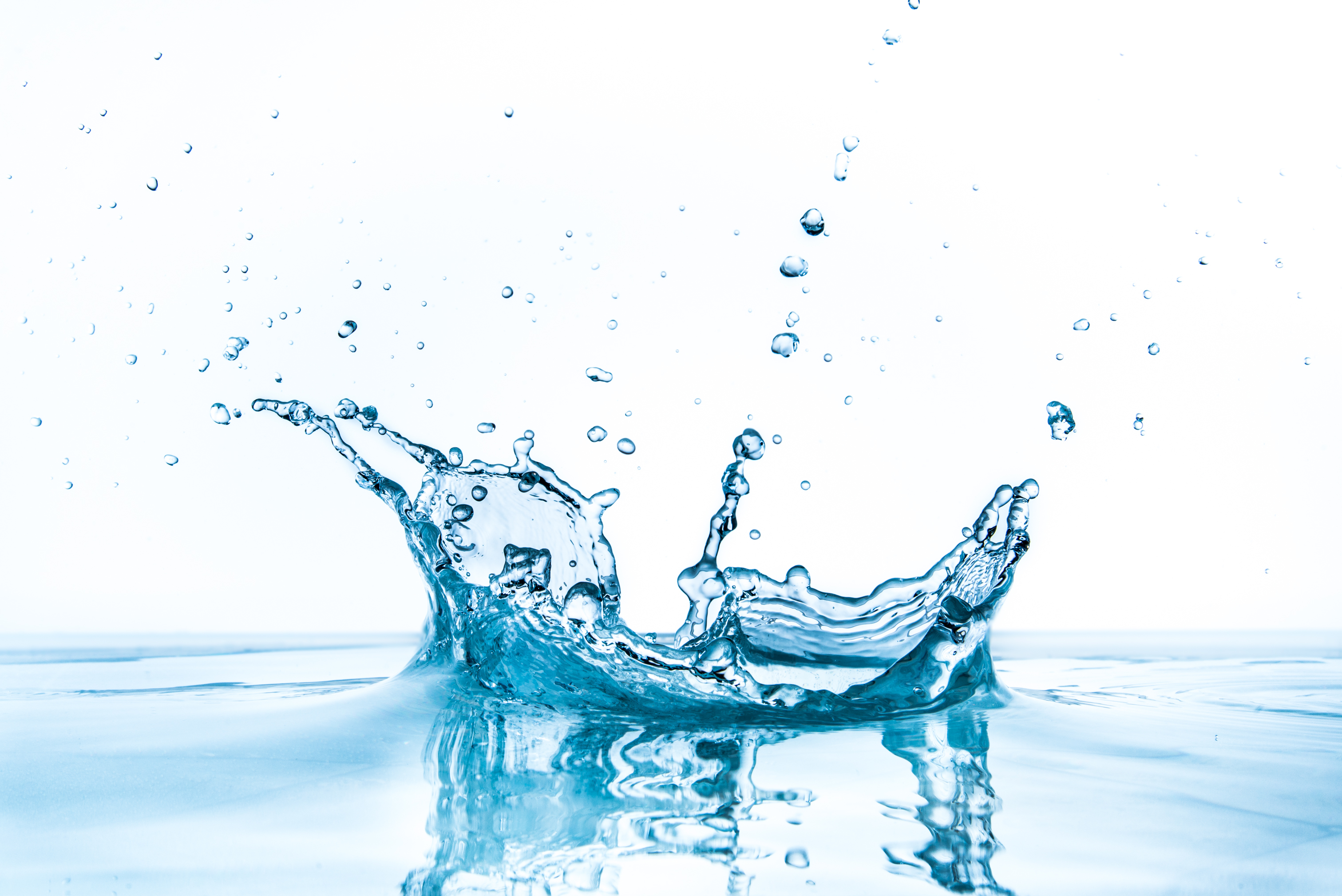 INTEROX® Hydrogen Peroxide
A highly adaptable solution for a wide range of industries
Solvay's INTEROX® range of high purity Hydrogen Peroxide (H2O2) is available in different grades. Our top quality H2O2 products include aseptic grade, cosmetic grade, pharma grade, electronic grade and food grade hydrogen peroxide.
A versatile product
Solvay's INTEROX® products are available in a vast range of standard and specialty grades. Our standard grade is available in different concentrations ranging from 35 to 70%. Our clients in various industries rely on INTEROX® ST, our entry level product, for massive industrial applications including bleaching pulp, deinking or reused paper; extracting precious metals; reducing environmental contaminants when treating water, gas and soil; and bleaching textiles.

Grades:
A wide range of applications
While each INTEROX® grade is differentiated by specific stabilizer packages designed for specific use cases, all grades have excellent stability and lose less than 1% of their activity in a full year of storage under appropriate conditions. INTEROX®'s extreme versatility, high purity, excellent oxidation potential and strong performance across a wide pH range gives rise to a growing number of applications, including:
Food packaging industry
We developed the INTEROX® AG range for our clients in the food packaging industry. This aseptic grade hydrogen peroxide not only boasts the highest purity levels on the market, but is formulated to meet specific machine performance requirements. It sterilizes aseptic carton paperboard containers, aseptic plastic bottles and aseptic PET bottles prior to filling with UHT (Ultra-Heat-Treated) or pasteurized food. The combination of high purity and specific stabiliser packs minimizes the downtime for the cleaning operations and reduces the impact on specific spare parts. Meanwhile, our ultra resistant products allow for longer operating time, lowered biocide consumption and fewer production line blockages. In short, INTEROX® AG allows our clients to increase filling capacity with the same quantity of products, reducing costs while increasing productivity.

We also developed INTEROX® food grades, a range of solutions using the best quality food grade hydrogen peroxide, designed for specific aseptic packaging processes, for food processing aid, or in some cases, for biocide application. These high purity, low residue, lightly stabilized formulations meet the requirements of the Food Chemical Codex (FCC) and are therefore suitable for any application where this standard is required. 

Grades:
INTEROX® FCC 35 (biocide) and FCC 35 PLUS (processing aid) are available in Asia Pacific and in Europe, whereas INTEROX® FOOD GRADE 35 is available in the United States.
These products can also be used as an antimicrobial agent or for other applications where a higher purity peroxide may be needed and may be specially formulated for use on food aseptic packaging equipment. The country regulation may differ from one region to another, please contact our experts to know more.
Chemical industry
INTEROX® Chemical/Consumer Grade meets the strict purity requirements of the chemical industry, ensuring higher synthesis conversion rates, minimizing costs, improving product quality and minimizing the impact on catalysts.

Grades:
Cosmetic industry
The INTEROX® Cosmetic Grade product range is tailor-made for the cosmetic industry, where our customers very often have a long distribution chain and thus require a highly stable product that ensures appropriate shelf life for end products. Our cosmetic clients rely on our cosmetic grade hydrogen peroxide to manufacture dilute and formulated hydrogen peroxide products. Typical end products include fabric bleaches, antiseptics, mouthwashes, hair dyes, and bleaches. 

Grades:
Medical and pharmaceutical industries
INTEROX® Sterile Grade meets stringent safety and efficiency criteria required to properly decontaminate the pharmaceutical aseptic filling lines of syringes, vials or cartridges containing vaccines, medical treatments, or any other parenteral drug. This range can be used in Vaporized Hydrogen Peroxide (VHP) sterilization systems that are integrated or not into isolators and barrier systems present in pharmaceutical companies and laboratories. The same range also finds application where other spraying technologies are available, such as Fogging or Aerosolized Hydrogen Peroxide.
We worked closely with an isolator OEM (Original Equipment Manufacturer) to develop and test a set of products with the least amount of stabilizers and non-volatile matter on the market, thus leaving negligible residue on VHP and other spraying devices.

Sterile Grades:

Other Pharma Grades:
INTEROX® PH 30 is designed to comply with the most rigorous API (Active Pharmaceutical Ingredients) and GMP (Good Manufacturing Practice) standards for producing pharmaceutical specialities and medical devices used for wound disinfection. INTEROX® PH 30 has been granted the CEP (Certificate of Suitability) qualification.
INTEROX® PH 35/3 has been specifically designed for the disinfection of contact lenses.
Electronics industry
Solvay INTEROX® Electronic Grade hydrogen peroxide is tailored to the needs of the electronic industry with a focus on the wet processing steps in the manufacture of semiconductor wafers.

Grades:
To understand more about regulations of each application in different regions and countries
Contact our global experts team
Key Markets (alphabetical order)
Homecare 
Pulp & Paper 
Personal Care 
Soil treatment
Textiles
Regions
Asia Pacific
Europe, Middle East & Africa
North America
South America